Interview with First Women of Engineering and Manufacturing, Katy Moss
1st September 2016
Before winning the Engineering and Manufacturing award, Katy Moss began her career finance aged 16 as a management trainee at HSBC Bank. At 21 years old, she undertook an accounting course at a night school and obtained a job as a Finance officer at the institution after she qualified. Before she knew it she was a lead school business manager responsible for 11 schools, tasked with assisting in procurement and helping schools share best practices.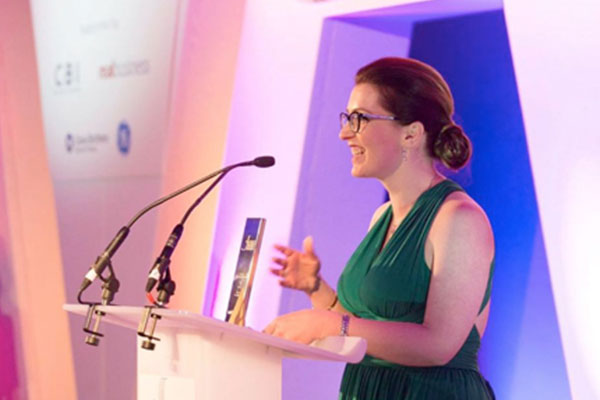 Sadly, around the time of getting that the role her late father became very ill and died in shortly after in April 2011. While he was alive, he had tried to negotiate a sale of the business so as not to leave Moss and her mother burdened after he passed. As the executors of his estate, Moss and her mother were advised to go into the business to understand it, and then dispose of it. The period that followed was very difficult, Moss says.
She explains: "A sale was not forthcoming and what could a 28-year-old girl add to the business that others couldn't. Most of the staff had known me from being a child so it must have been hard to accept and listen to me. All I knew was that we all wanted the company to succeed and that this common goal was what needed to be the main focus as anything else was just a distraction from moving on."
The business lost a few people along the way but it was then able to move in the right direction. After a couple of years, Moss moved on from her role at the school, it was a pivotal point for in her career.
"Going from banking and business management of a school was a shock but actually the skills I had acquired there were very transferrable," Moss says. "What I lacked was knowledge about our specialist industry – the engineering of the products and then physically making them."
Disaster struck again when Moss's mother suddenly passed away. Amongst it all Moss and her husband built their home and had a baby 18 months ago.
"It has been and continues to be a near vertical learning curve, hearing about products which are named such rude things too, She says. "What has been great are the people along the way who have taken time out of their days to show me their processes, where our products go, why they are critical, what makes them great."
Other Articles
03rd May 2023
17th April 2023
02nd April 2023
17th March 2023
13th March 2023
09th March 2023
07th March 2023
07th March 2023
01st March 2023
01st February 2023