Meet The Trent Refractories Team
1st November 2018
Trent Refractories has assembled a team of industry experts over the last few years. We are proud of our achievements in getting the very best people to work with together in the business. The combined team works at all levels and aspects of the business covering both strategic and operational activities. Our current focus is on research and development moving into 2019 with staff innovations.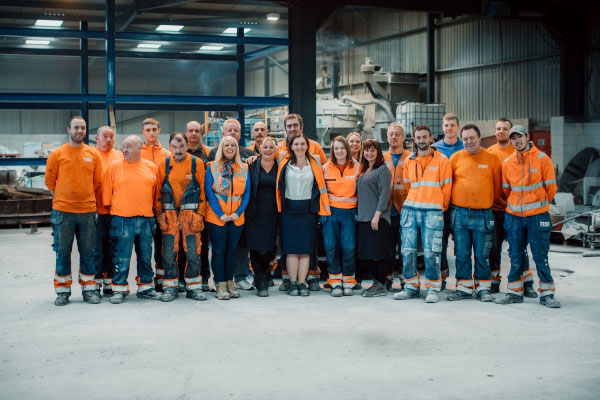 We have recently added our three team leaders to our meet the team page on our website as recognition to the role that they play in our manufacturing facility in Scunthorpe.
Vincent Dunderdale - Vinnie has been with us for almost a quarter of a century working in our large precast division and heads up this area now for the company, he has a lot of ideas for improvements in his new role.
James Whitelam - Joined Trent when he was just 18 years old and is an incredibly dedicated member of the team. James is about to embark on an ILM level 3 course in Supervision at the AMRC in Sheffield.
Martin Ireland - One of the newest members of the team, he has shown initiative and spark which has meant we felt confident to present him with this opportunity to lead the Small Precast team.
Other Articles
03rd May 2023
17th April 2023
02nd April 2023
17th March 2023
13th March 2023
09th March 2023
07th March 2023
07th March 2023
01st March 2023
01st February 2023