Post Brexit Jobs White Paper Focuses On High-Quality Apprenticeships
2nd February 2021
The UK Government recently published its post brexit strategy for high quality jobs supporting Britain's newfound independent role across a global marketplace. Gavin Williamson CBE MP, Secretary of State for Education stated, "As a result we have a skills gap that is holding us back economically. We do not have enough technicians, engineers or health and social care professionals. Redressing this will be critical to improving our productivity and international competitiveness. This is why we intend to prioritise the courses and qualifications that enable people to get great jobs and which will support our economy to compete with the world's best."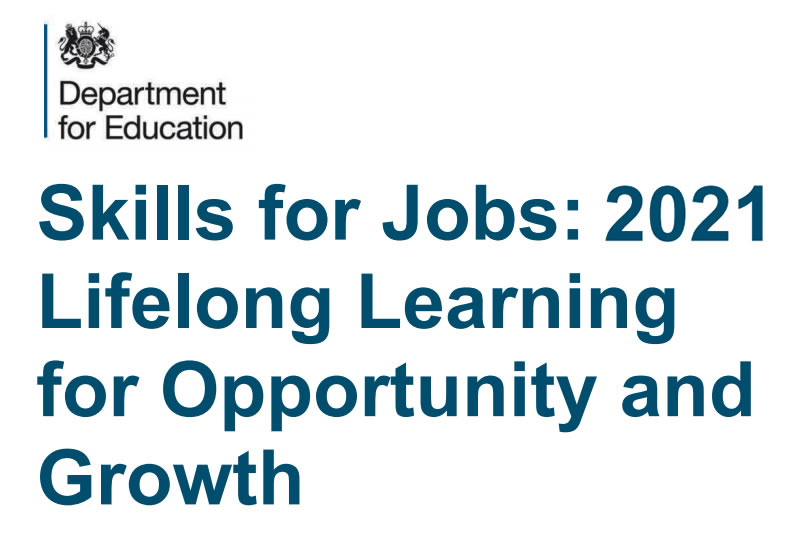 "Our nation stands at a critical juncture. Like the rest of the world, we continue to deal with the coronavirus pandemic and prepare to recover and rebuild from its aftermath. It must also be our mission to forge a new identity as we seize the opportunities created by our exit from the European Union. To give ourselves the best chance of success we must make sure everyone has the skills which will allow them to get good jobs, both now and in the future."
The White Paper sets out how we will reform further education so it supports people to get the skills our economy needs throughout their lives, wherever they live in the country. Focusing post-16 skills on this core mission will increase productivity, support growth industries, and give individuals opportunities to progress in their careers. We will deliver this focus on jobs and growth by:
Putting employers at the heart of the system so that education and training leads to jobs that can improve productivity and fill skills gaps.
Investing in higher-level technical qualifications that provide a valuable alternative to a university degree.
Making sure people can access training and learning flexibly throughout their lives and are well-informed about what is on offer through great careers support.
Reforming funding and accountability for providers to simplify how funds are allocated, give providers more autonomy, and ensure an effective accountability regime which delivers value for money.
Supporting excellent teaching in further education.
Other Articles
03rd May 2023
17th April 2023
02nd April 2023
17th March 2023
13th March 2023
09th March 2023
07th March 2023
07th March 2023
01st March 2023
01st February 2023