Trent Refractories Attending Humber Decarbonisation Programme Launch
9th March 2023
Trent Refractories will be in attendance at the Cluster launch event today commencing at 12:30. Representatives from the Hull and East Yorkshire Local Enterprise Partnership (HEY LEP) will formally launch the Cluster Plan, and we will hear from Dr Bryony Livesey, Industrial Strategy Challenge Fund (ISCF) Director, Industrial Decarbonisation Challenge.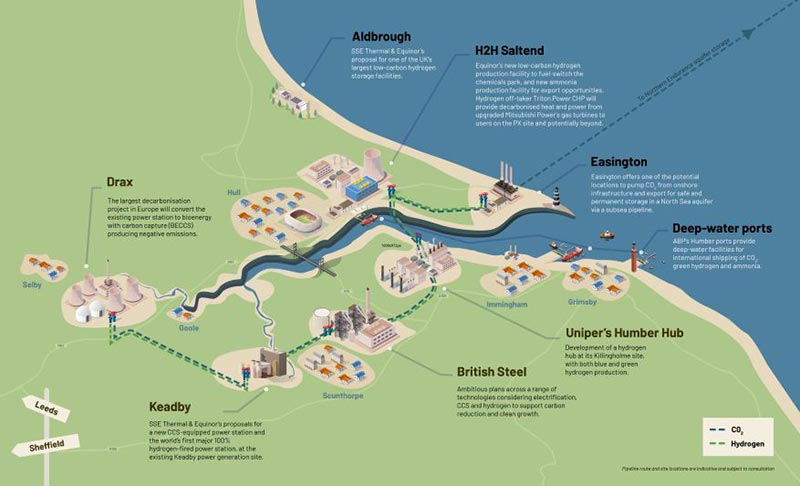 The planned celebration launch will see invited key stakeholders and guests come together on the 9th of March at one of the most coveted venues in our region - Docks Beers, Grimsby. The panel will comprise representatives from key regional deployment projects including Drax, SSE, Phillips 66 and Zero Carbon Humber. David Talbot, CEO will close the event and after we invite you to stay for additional networking alongside our exhibition, with the event closing at 17:00.
As the Climate Change Committee (CCC) has made clear, decarbonising industry is not just an option, it is a necessity if the UK is to reach its goal of achieving net zero greenhouse gas emissions while delivering economic growth. The Humber Estuary and surrounding regions offer the opportunity to deliver the UK's first zero carbon region and help position the North of England at the heart of the global energy revolution.
Supporting the ambitions of the East Coast Cluster, Zero Carbon Humber is a partnership which aims to build the world's first net zero industrial region. Zero Carbon Humber's ambition is big, the potential is bigger: helping the UK achieve a net zero carbon economy by 2050.
#Refractories #Refractory #MadeInBritain
Other Articles
21st September 2023
04th September 2023
20th August 2023
01st August 2023
17th July 2023
20th June 2023
19th June 2023
16th June 2023
08th June 2023
06th June 2023