Trent Refractories CPD at Measuring Technology Leader Zeiss
7th November 2019
An enjoyable day spent at Zeiss in Rugby learning about the advances in Microscopy technology. Amazing to see our products at such a high magnification and the benefits of using microscopes for investigating the wear mechanisms of our products in service, helping us to maximise the lifespan of your refractories and develop new technologies.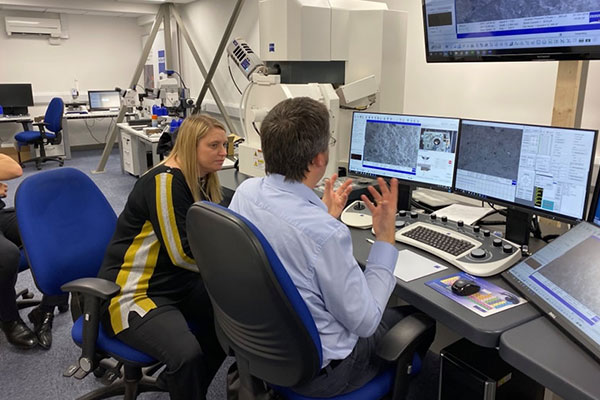 ZEISS is an internationally leading technology enterprise operating in the fields of optics and optoelectronics. The ZEISS Group develops, produces and distributes measuring technology, microscopes, medical technology, eyeglass lenses, camera and cinema lenses, binoculars and semiconductor manufacturing equipment. With its solutions, the company constantly advances the world of optics and helps shape technological progress.
ZEISS is divided up into the four segments Industrial Quality & Research, Medical Technology, Consumer Markets and Semiconductor Manufacturing Technology. The ZEISS Group is represented in more than 40 countries and has over 50 sales and service locations, more than 30 manufacturing sites and about 25 research and development centers around the globe.
Other Articles
21st September 2023
04th September 2023
20th August 2023
01st August 2023
17th July 2023
20th June 2023
19th June 2023
16th June 2023
08th June 2023
06th June 2023