We Are Recruiting
2nd October 2015
First of all we would like to give thanks to all the hard work John Oakley has done over the last 26 years as our Production Manager. John has decided to slow down and take more time out of the business to focus on relaxing. We are pleased to say that he will be remaining with the company as Product Development Manager going forward. That does however leave some shoes to fill.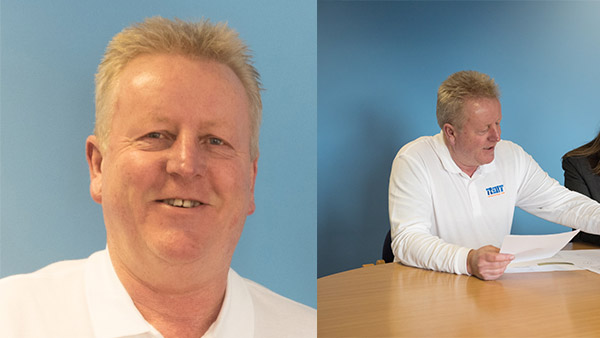 We are excited to announce that Trent Refractories are seeking to appoint two new members to our team. We are a small to medium sized company who manufacture bagged materials and precast refractory products in-house at our site in Scunthorpe.
We are a family run business and our 26 year history is important to us and our customers. We are honest, friendly and approachable and treat people how we like to be treated ourselves. Our aim is to be a leader in the refractory industry, providing an extensive product range and responsive service to our customers, primarily in the steel and foundry industries. The positions we have to offer are:
Operations Manager
Full time (salary negotiable dependent on experience) + benefits
We are looking for the right person to undertake a new role as Operations Manager. The candidate will undertake improvements in processes and help take the company forward.
The ideal candidate will be innovative, self-motivated, practical and have already demonstrated strong management skills. They will be a positive, motivating, engaging and inspiring influence to their team. Ideally this post would suit someone from a similar background in manufacturing and engineering.
Duties will include Managing Production and workforce, Meeting KPI's and reporting, Facility Maintenance & Health and Safety. As the Operations Manager you will be part of the Senior Management Team and you will report to the General Manager.
Technical Sales Engineer
Full Time (salary negotiable dependent on experience) + benefits
We are looking for a candidate to undertake the new role of Technical Sales Engineer to work closely with customers to provide solutions and support our existing functions. Part of the role will be to develop efficiencies for their processes to enable them to provide better value in use.
The ideal candidate will have a positive outlook and disposition, be centred around customers and be output driven. We are looking for someone charismatic, practical with innovative technical knowledge about our types of products. Ideally this post would suit someone who wants to demonstrate and develop his or her technical abilities and have some working knowledge from the industry.
As the Technical Sales Engineer you will work closely with and be line managed by our Technical Sales Manager. Initially this will be on a 12 month contract with a view to making this role a permanent position.
The closing date for these posts is Friday 6th November 2015.
Other Articles
28th November 2023
13th November 2023
08th November 2023
02nd November 2023
11th October 2023
03rd October 2023
02nd October 2023
29th September 2023
21st September 2023
04th September 2023